Pantone has announced their 2018 color of the year, Ultra Violet (18-3838) and this is no subtle color! This rich, royal purple tone is one that may seem rather extreme when it comes to home décor, however, when used the right way, this color packs just the right punch and accents many genres of design beautifully.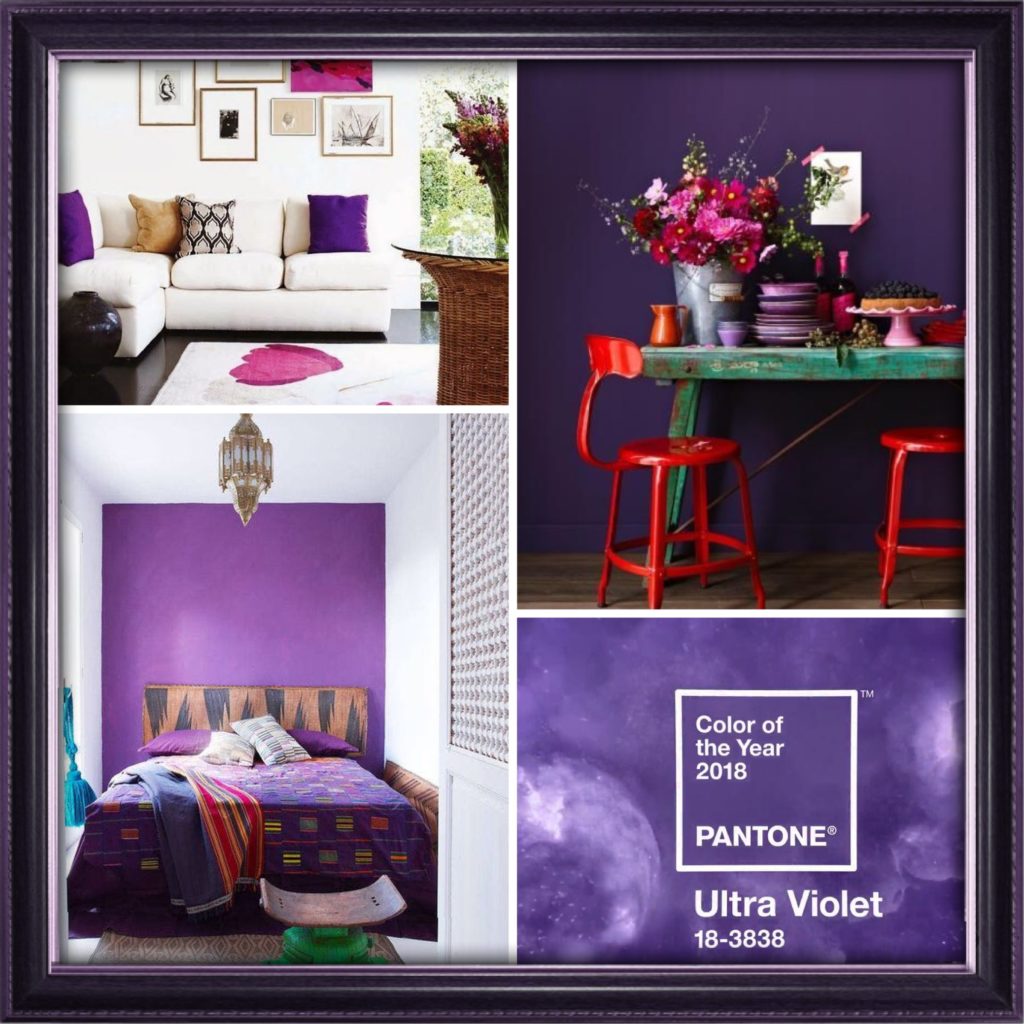 In 2017, we saw a lot of global influence in decorating trends. From whimsical llamas and alpacas to handwoven textures to bright, vibrant colors mixed into neutral settings, the world contributed to what was popular when it came to sprucing up our living and work environments. Now in 2018, we are seeing a continuation of this, with specific emphasis on rich purple tones, specifically the Ultra Violet type.

So, how do you incorporate this bold color into your home without making it look like a Las Vegas casino? The trick is to choose the amount you want to add and figure out if you are going really bold or if just a punch of color here and there will do the trick. This will come down to your own personal style and home, of course, and just how comfortable you are committing to a really strong color choice.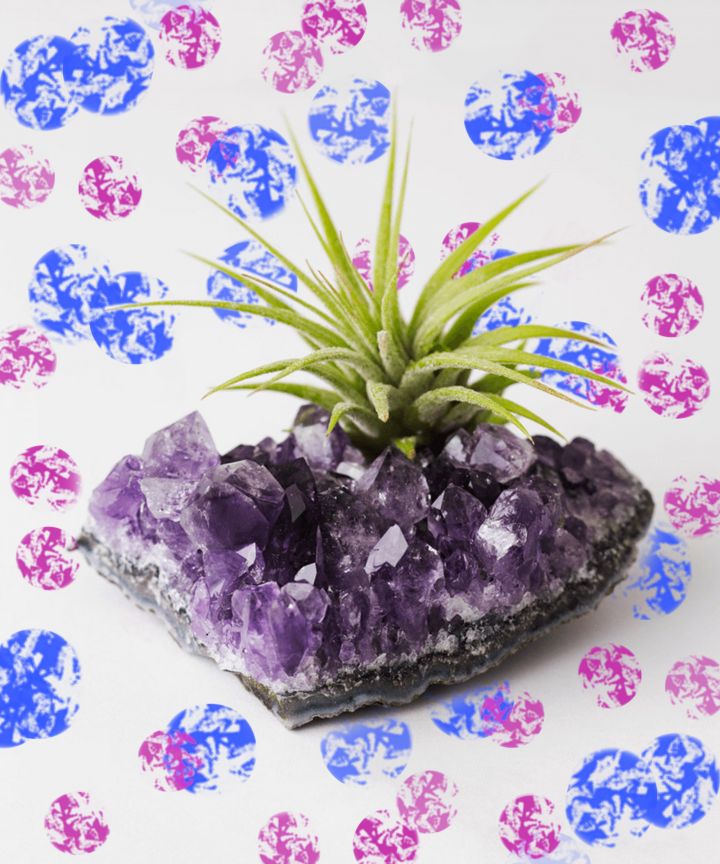 If you want to do a subtle addition and have a white/neutral living space, pillows and rugs are the easiest choice as they allow you to modernize the room, create a bold statement, and then replace it inexpensively and easily if you tire of the look down the road. The risk for some when it comes to putting in bright or really bold colors is that it may be easy to long for your more neutral aesthetic in a short time. This is not an issue if you just add simple bursts of color that are quickly and easily removed. Recover a pillow or two, add in other colors around the bold choice, or replace them altogether with whatever is next to be on trend.

Another option is to commit to one really cool, bigger piece that represents the trendy color. For instance, an Ultra Violet sofa, mixed in with neutrals and possibly other bold colors, is a great way to make a statement. Your sofa will stand out as the statement piece in the room and create maximum impact. You can add an array of colors around purple, especially other "jewel tones," to create a really rich, visually pleasing look.

Lastly, go all the way if you're feeling really on fire with this color! Purple walls accented by unique, brightly colored artwork, touches of metallic, and dots of neutral palette will emphasize your décor statement beautifully. Remember to paint really carefully as dark colors are unforgiving when it comes to mistakes! Take the time to use painter's tape and section off each and every piece of the room you intend to paint. If you want to lighten up the color a bit (note: colors always appear darker once on the wall and dried), you can look for more lavender to purple tones rather than the Ultra Violet option. In any case, purples are a strong addition to any room's décor and one they reflect these ever-evolving modern times we live in at present. Choose what fits your personality, lifestyle, and mood and have fun adding some pizazz to your home and leaving the "beige zone" behind!
Author: Dawn Duncan, founder and owner of Yellowbright, Inc., a marketing/social media/events agency located in Fort Collins, Colorado. yellowbrightinc.com