BENEFITS OF WORKING WITH RE/MAX

RE/MAX Advanced, Inc. is independently owned and operated since 1989. The RE/MAX Advanced office is open 7 days a week with a professional and experienced support staff making it convenient for agents to schedule appointments to show homes, buyers to obtain additional information on properties and sellers to reach real estate agents.
RE/MAX Around the World
"A global reach-with a local feel"
With a presence in more than 85 countries, RE/MAX is the most viable real estate netowork in the world. Whether you're here to search homes locally or around the world-or you're here searching for new business opportunities-you've come to the right place. Nobody in the world sells more real estate than RE/MAX.
RE/MAX is the #1 Name in Real Estate
RE/MAX leads the industry in brand awareness and has the largest share of voice in national TV advertising.
In 2012, remax.com was the most-visited real estate franchise website, with nearly 52.5 million visits.
RE/MAX has held the number one market share in the U.S. and Canada since at least 1999, as measured by total residential transaction sides completed by its agents.
RE/MAX agents outsell those from other national real estate franchises in comparisons of the largest real estate brokerages, most recently in the 2013 REAL Trends 500 report.
RE/MAX, 2013
For 11th time in 15 years, RE/MAX was recognized as the highest-ranking real estate franchiser in Entrepreneur magazine's 35th annual Franchise 500.
The company also was recognized as the leading real estate franchise organization in the Franchise Times Top 200
RE/MAX Agents Average More Successful Outcomes
When you're selecting a real estate agent, it's a good idea to pick one with a track record of success and productivity. And the best place to look for someone like that? A RE/MAX office, according to the findings of an annual industry survey.
RE/MAX agents in the study averaged 17.1 closed sales [in 2012], more than double the 7.9 average of all other agents whose brokerages participated.
RE/MAX Advanced, Inc. has a full time, non-competing, managing broker that oversees all transactions providing advice and legal resources when necessary. In addition to this great support and supervision our RE/MAX real estate team effort provides great results for our clients.
RE/MAX Real Estate Office in Fort Collins, CO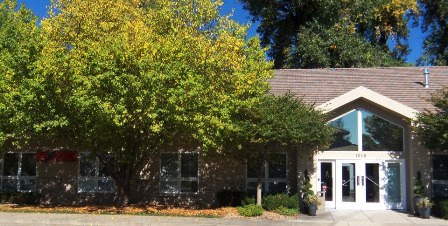 1018 Centre Avenue
Fort Collins, CO 80526
Office Phone: (970)221-5995

Sources: http://www.remax.com/c/about/remax-around-the-world; MMR Strategy Group study of unaided brand awareness; Nielsen Monitor-Plus / A25-54 GRPs Unequivalized for 2012; Experian Hitwise Marketing Services data for 2012; http://www.remax.com/c/about/remax-fact-sheet; http://www.remax.com/c/housing-blog/blog-post/survey-re-max-agents-average-more-successful-outcomes