About Fort Collins, CO
Fort Collins is nestled against the Rocky Mountain Foothills in Northern Colorado and offers all the amenities of a larger city with the convenience of a small town. With an outstanding public school system, a vibrant cultural scene, and a flourishing downtown business district, Fort Collins continues to receive national recognition as a great place to live and thrive.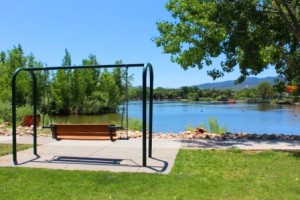 Population 2015: 158,600
58 miles north of Denver
Founded as a military fort in 1864
Approximately 5,000 feet above sea level
On average residents enjoy 300 days of sunshine and 14.5 inches of precipitation
The City maintains more than 600 acres of parks, 40,000 acres of natural areas, 20 miles of off-street hike/bike trails, three golf courses, a racquet center, three swimming pools, an ice rink, and a community center.