Home Value and Appraisal
If you're a Northern Colorado homeowner thinking about selling your home, you may want to know, "What is the value of my home? How much can I get?"
Pricing your home correctly to reflect market trends is no simple matter: price it too high and it will take a long time, if at all, to sell. Price it too low, and you're leaving money on the table. As an experienced REALTOR®, I have the skills, experience, and tools to provide you with a well-founded, realistic home market analysis.
Your home value appraisal will include:
Homes that are currently for sale
Homes which have recently sold
Data as recent as a week or as long as a year
Your home value appraisal can cover areas as narrow as one or two streets surrounding your home, or as broad as an entire subdivision
Other factors in the pricing of your home…
Your comparative market analysis will include facts that can be qualified and quantified, but understand that what is not included in the home value appraisal are those factors that affect perception, and that is the key difference between why one home with identical features will ultimately command a higher price than its twin.
Perception alters reality and this is a crucial consideration in understanding the buying and selling process and the value of the comparative market analysis. Much of a home's value will ultimately be determined by the emotional impact it has on buyers.
Subjective elements affecting home value:
Home's curb appeal
Home interior decorating or colors
Views from home windows
Light, darkness, room flow, and hundreds of other factors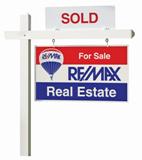 Together we can evaluate these subjective elements that can maximize your sale proceeds. Fill out the form below for a complimentary comparative market analysis!
[Form id="10″]